News
Tomlinson Hall achieves ISO 9001: 2015 certification
February 13th 2018
We're delighted to announce that we've been successful in attaining ISO 9001: 2015 accreditation.
ISO 9001 is the international quality management system (QMS) standard that can help any sized organisation consistently meet the needs of its customers and other relevant stakeholders.
Gaining ISO 9001 certification enables organisations to continually improve their processes and manage key business risks through the use of carefully themed assessments.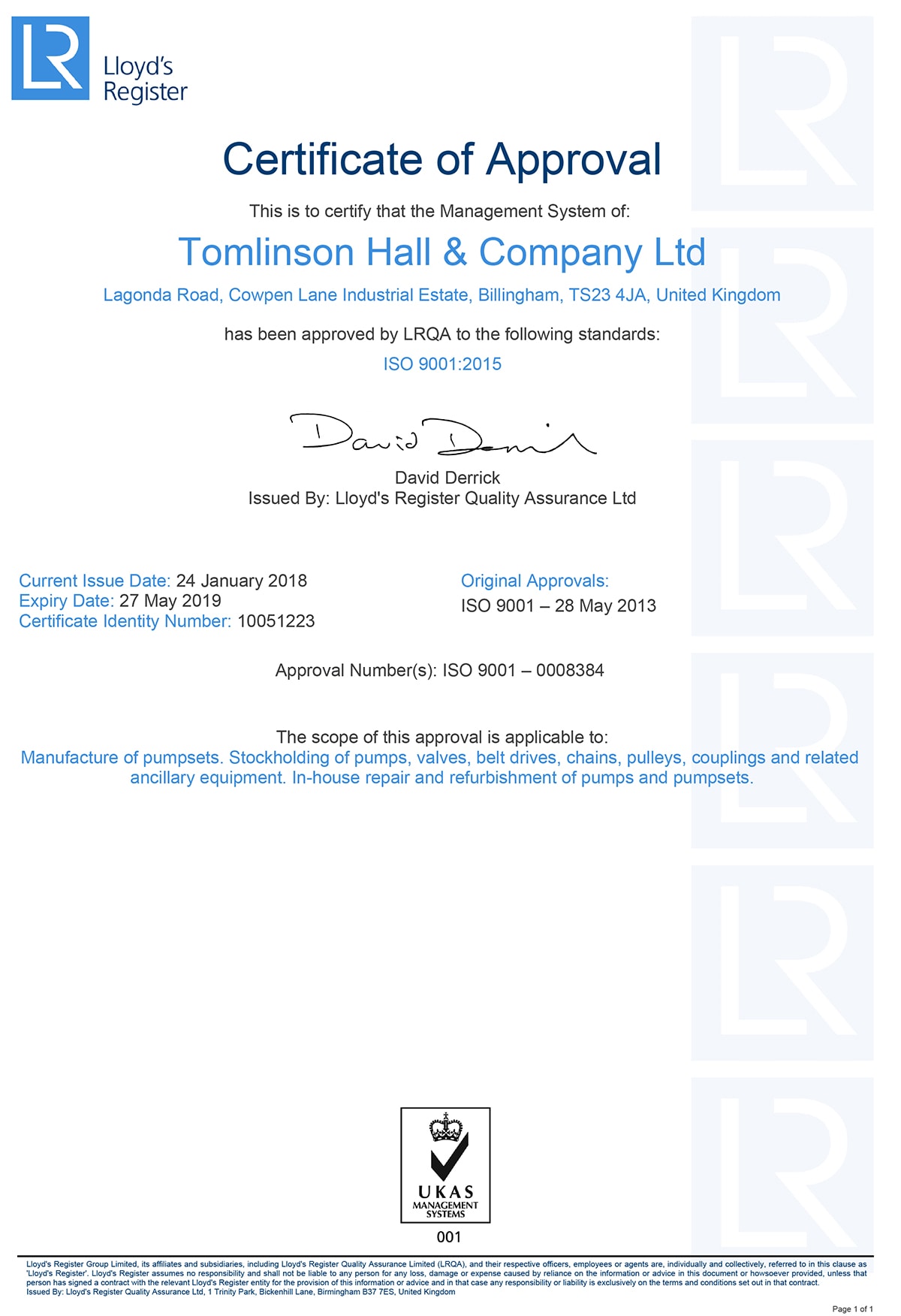 ISO 9001: 2015 replaces ISO 9001: 2008 and the new standard encourages more internal and external stakeholder focus as part of the adoption of a risk-based approach to managing a business and emphasises the importance of implementing a strategic decision for an organisation.
During 2017, we adopted the new requirements of ISO 9001 within our business processes and in December 2017 we were audited by Lloyds Register Quality Assurance (LRQA), a UKAS accredited Assessment Body, which confirmed that we had successfully migrated to ISO 9001: 2015.
Colin Simpson, Business Development Director at Tomlinson Hall, said: "We're delighted to achieve ISO 9001: 2015 certification. It's a real testament to the hard work of our staff in maintaining and improving our quality standards.
"We've also been supported in achieving this by Paula Willoughby, Business Management Consultant at NVQA Limited, who has played an important role in guiding Tomlinson Hall throughout this process."
---
Distribution excellence
We distribute pumps for pump manufacturers worldwide...
Tomlinson Hall is the sole UK distributor for DEPA, ELRO and Richter pumps.