Scrappage Scheme
Upgrade your old pump and help the RNLI – 99 for 99!
2018 is our 99th year in business, so to celebrate, we're giving something back to our customers… and helping to support a fantastic charity at the same time!
Throughout 2018, we're helping customers with sites in the UK upgrade their pump systems, and replace older, potentially inefficient pumps with more cost-effective solutions.
For every pump you scrap with us in 2018 and replace with a DEPA®  air operated double diaphragm pump from Crane ChemPharma & Energy Flow Solutions, we'll give you £99, and donate the value of the scrapped pump to the Royal National Lifeboat Institution (RNLI).
If your business is currently using old pumps, they may be:
inefficient in their operation
more expensive to run than newer AODD pumps
less environmentally friendly
The latest DEPA® range of air-operated double diaphragm pumps are renowned for their reliability and efficiency. 
How the pump scrappage scheme works
We will supply - or alternatively both supply and install - your brand new, state-of-the-art DEPA® AODD pump at any UK site.
We'll then:
Safely dispose of your old pump/pumps.
Give you a cheque for £99 for each of your old pumps
The following DEPA® AODD pumps are available under the scheme:
Series DH-TP/TPL
Cast Metal Pumps, Series M
Stainless Steel Pumps, Series L, Type DL-SFS/SF (Food Line)
High Pressure Pumps, Series DB
Dual Pumps, Series DZ
DH® Next Generation Air Operated Double Diaphragm Pumps
Non Metallic Pumps, Series P
Stainless Steel Pumps, Series L, Type DL-SLV/SUV (Food Line)
Stainless Steel Pumps, Series L Aseptic Line certified by EHEDG
Powder Pumps, Series DP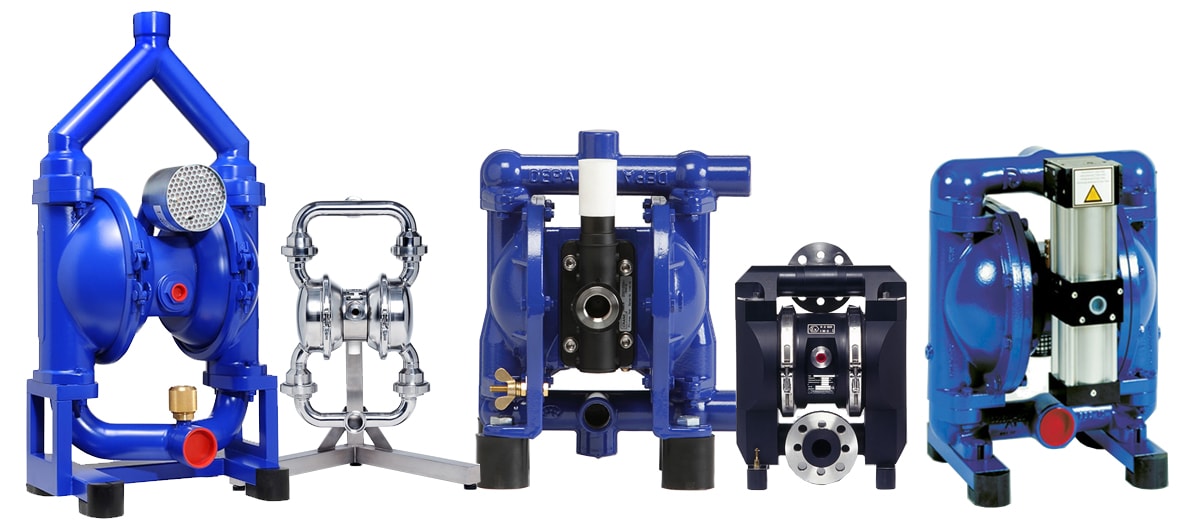 The offer covers multiple pumps on one site – so for each old pump that is scrapped and replaced with a new DEPA® AODD pump, you will receive £99. You can either bring your old pumps to our Billingham HQ for disposal, or our engineering team will de-install your pumps at your site.
If you want to support our campaign, please call us on 01642 379500 quoting 'scrappage scheme'. Or message us on our contact page below with your details and including 'scrappage scheme' in the message box.
The entire scrap value of the old pumps we collect will be donated to the Royal National Lifeboat Institution, which has 237 lifeboat stations. Two of these are in Redcar and Hartlepool, close to our HQ in Billingham. The 40,000+ RNLI volunteers saved 558 lives in 2016, and as well as their fantastic work on our coastline, also help support flood rescue efforts.
---
Distribution excellence
We distribute pumps for pump manufacturers worldwide...
Tomlinson Hall is the sole UK distributor for DEPA, ELRO and Richter pumps.