News
Tomlinson Hall Supports Faye Warrington and her Expedition to Ecuador
December 12th 2018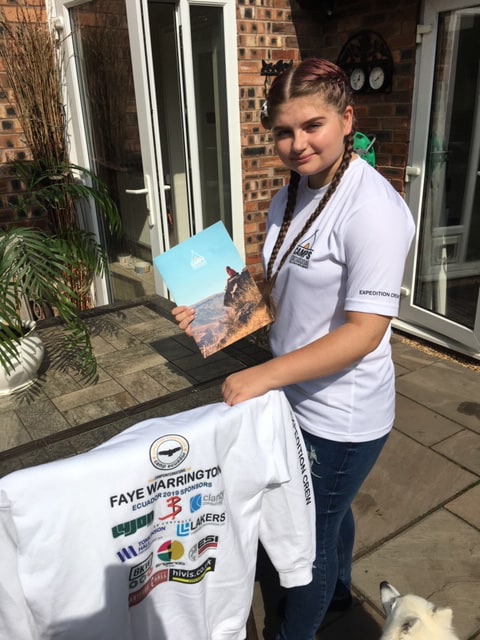 We are delighted to have financially supported local student Faye Warrington on her volunteering adventure with Camps International to Ecuador.
At only 15, Faye will embark on this life-changing journey to further her awareness of the world and create a positive impact on those less fortunate in Ecuador. During her time there in the summer of 2019, she will be working alongside other volunteers to build vital educational facilities for the children deprived of education. In addition, Faye will also be a part of a restoration project that involves working to re-forest the deforested Amazon rainforest. The aim of this being to reverse this destruction and restore the necessitous rainforest. 
Not only will Camps international be working inland, their work will stretch offshore where together, they will create rescue homes for all sea creatures affected by fisherman destroying their coral reefs. These conservation efforts are vital in preserving the wildlife and native species Ecuador holds.
We wish Faye the best of luck on her journey with Camps international to Ecuador and we are very proud to have supported with this great cause. We look forward to seeing the photos and hearing all about Faye's experience! 
---
Distribution excellence
We distribute pumps for pump manufacturers worldwide...
Tomlinson Hall is the sole UK distributor for DEPA, ELRO and Richter pumps.