News
Tomlinson Hall hosts Grundfos iSolutions event
June 3rd 2018
We were delighted to have partnered with Grundfos to host a Grundfos iSolutions event, which took place at our Billingham premises in March.
The event helped attendees gain an insight into Grundfos' cutting-edge energy-saving motors and pumps and learn about new technologies and innovations which can help businesses reduce energy consumption and enable pump systems to run more efficiently.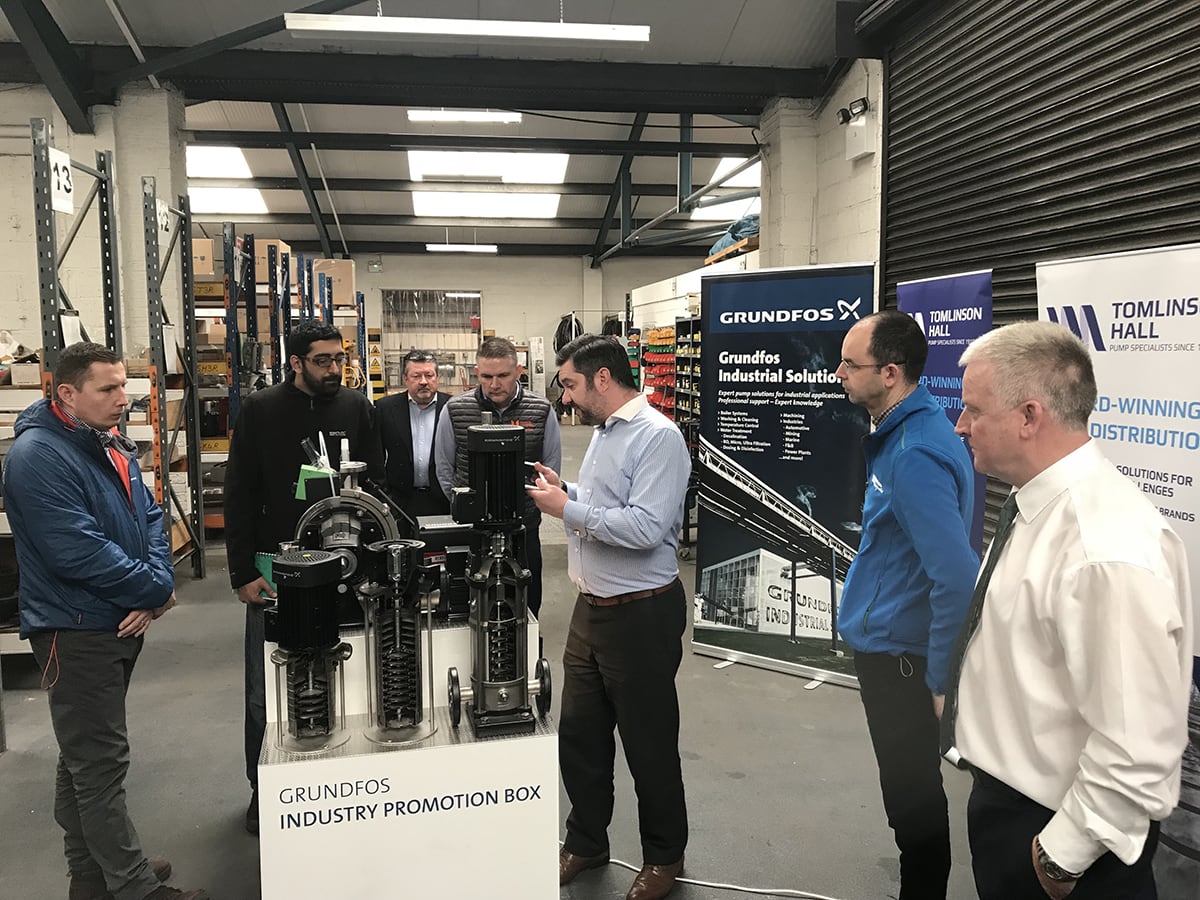 Members of the Grundfos team present on the day included: Soren Mortensen, Application Manager at the company's headquarters in Denmark; Alan Gaffney, Distributor Director UK; Simon Smart, Area Sales Manager – Scotland and North East; Chris Soulsby, Energy Optimisation Manager UK; and Richard Child, Business Development Manager UK.
The Grundfos iSolutions event brought together decision-makers and representatives from multiple sectors and industries including biotechnology, healthcare, academia and automotive.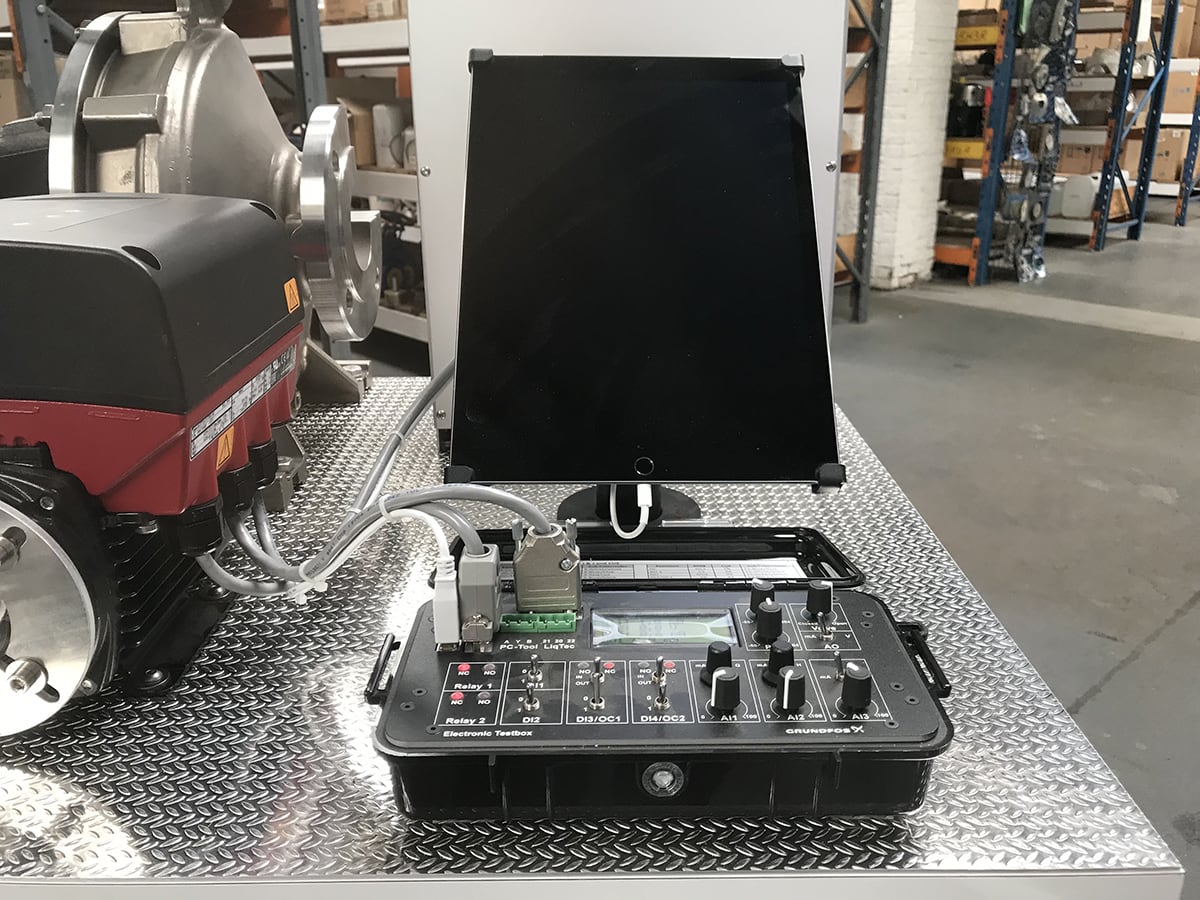 The event featured demonstrations from the Grundfos team on the latest IE5 Grundfos super high efficiency variable speed motors, which can be used on all of Grundfos' pump models, allowing end users to benefit from a 10 per cent energy saving as well as up to a 25 per cent reduction in payback time when selecting pumps which incorporate these motors.
Delegates were also able to learn more about Grundfos Digital Dosing pumps, a range that combines precision with user-friendliness and Grundfos GO, a mobile tool box, designed to save time and effort for professional users on the go.
In addition, the Grundfos and Tomlinson Hall teams were on hand to provide advice on using pumps more effectively and provide attendees with information on Grundfos Energy Checks, which have been designed to help pump users identify significant cost savings, comply with energy saving regulations and help them to reduce their carbon footprints.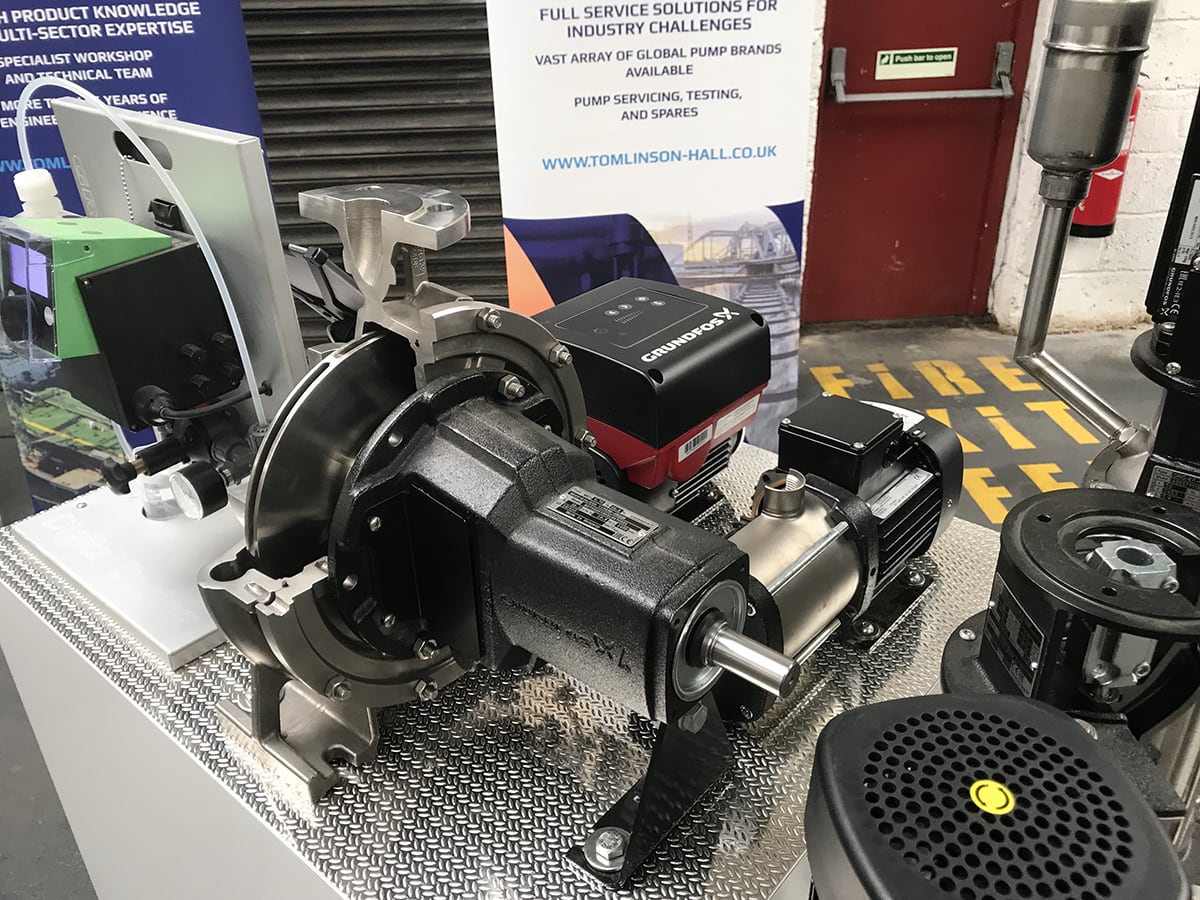 The Grundfos Energy Check – which includes a detailed on-site audit – establishes a pump system's current operation and registers information on pump types, age, flow, head and power usage, and the inspection requires no down time. They are being delivered in the UK by Tomlinson Hall in partnership with Grundfos.
Stuart McGivern, project manager at the North East Automotive Alliance, said: "I found the event, which focused on pump technology, innovation and efficiency to be highly informative.
"The representatives from Grundfos provided valuable insight on speed control and pressure sensor pumps as well as a very useful check list which allows for further understanding in energy consumption and savings."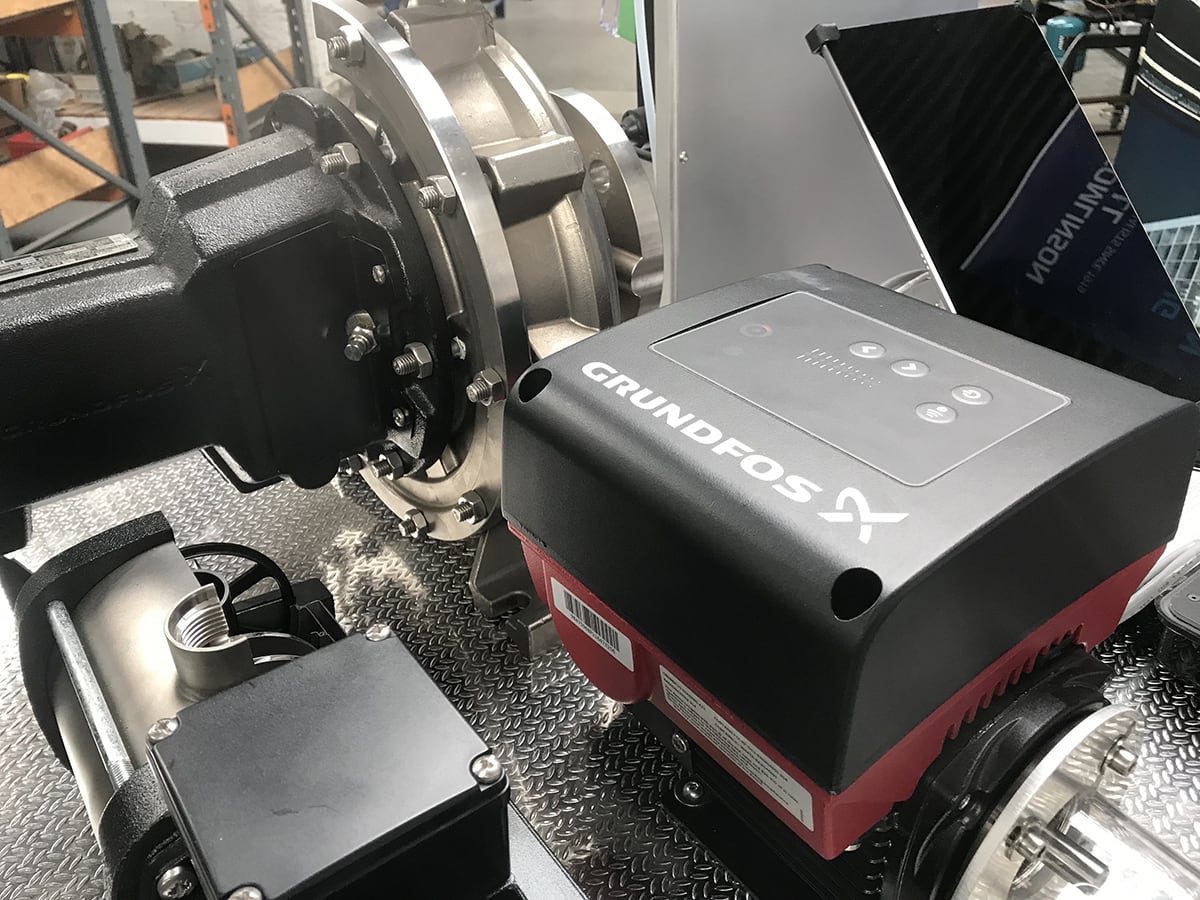 Colin Robinson, founder and director of Liip, commented: "The event was highly relevant and in fact the very next day, I met a client who had a problem with their pumps that was described at the event and they were very interested in the solution presented.  Without attending the event I couldn't have helped that customer."
Colin Simpson, business development director at Tomlinson Hall, said:"We'd like to thank all who joined us at the Grundfos iSolutions event. The day was a great success and we were delighted to welcome professionals from Northumbrian Water, Teesside University, The North East of England Process Industry Cluster, Stockton Borough Council and many more organisations to our premises.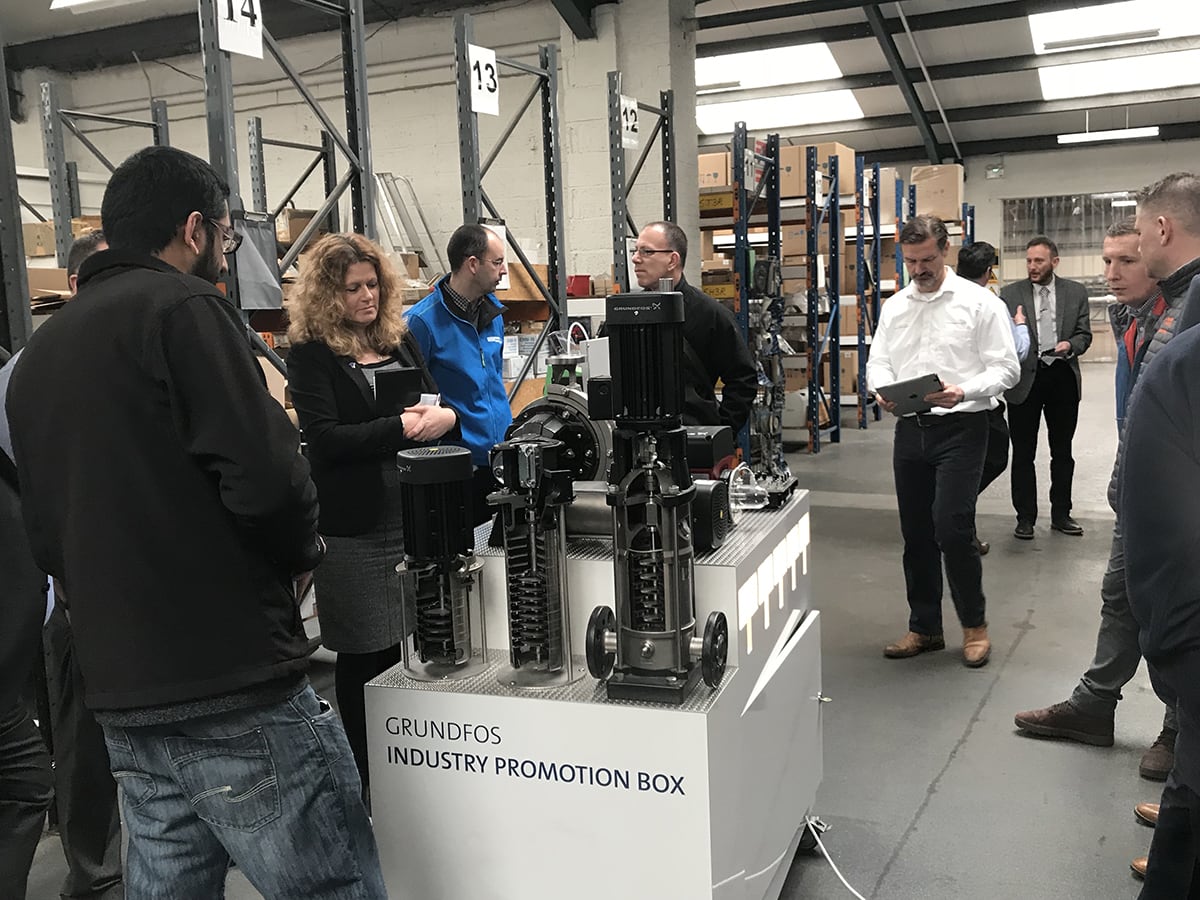 "Our partnership with Grundfos allows North East based companies to tap into world class pump engineering technology on their doorstep."
Tomlinson Hall has worked with Denmark-headquartered Grundfos as a distributor for many years, developing a 'working together in industry' partnership which has seen the two companies provide their joint expertise to multi-site businesses.
In 2016 Tomlinson Hall was chosen by Grundfos to become a UK partner in its Industry Partner Global initiative.
Tomlinson Hall was one of only 40 partner companies in the world identified by Grundfos to have the necessary qualifications and capabilities to carry and promote the company's brand ethos, and its commitment to innovative pump technology and energy saving solutions. Tomlinson Hall is now one of only four companies in the UK to operate under the Grundfos Industry Partner Initiative. 
---
Distribution excellence
We distribute pumps for pump manufacturers worldwide...
Tomlinson Hall is the sole UK distributor for DEPA, ELRO and Richter pumps.